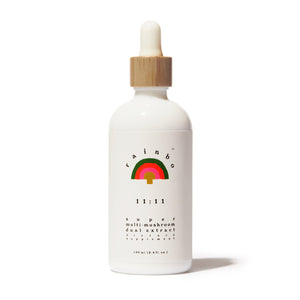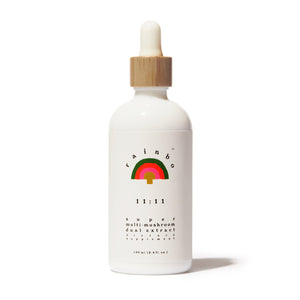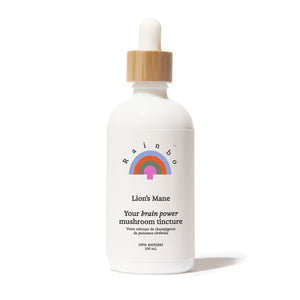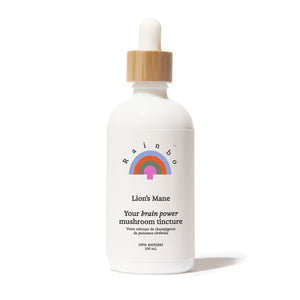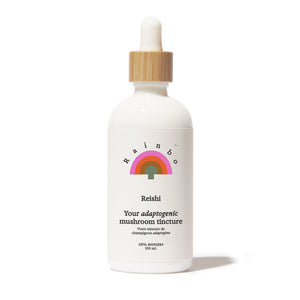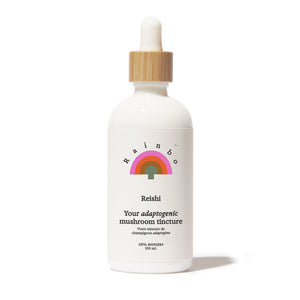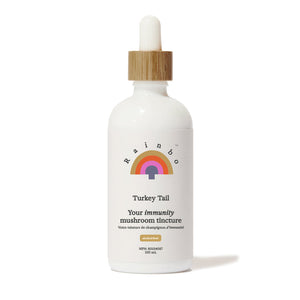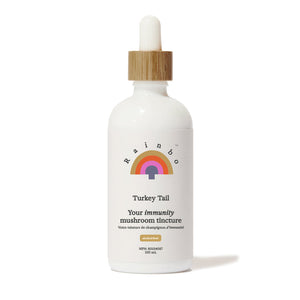 On Sale
Rainbo Mushroom Tinctures
Rainbo is woman-owned, Canadian-grown, guided by science and grounded in healing. Sourced at the fruiting body stage, Rainbo's dual extract and non-psychoactive mushroom tinctures are brimming with benefits for a more supported body and mind.
 Benefits:
11:11 may support:*
Immune health via fungal polysaccharides with immunomodulating properties
Antioxidant activity in the body
Energy and resilience
Lion's Mane may support:*
Cognitive health

Memory and l

earning

Neurogenesis

Concentration
Reishi may support:*
Energy and resistance to stress

Sleep, the immune system and liver function.
Turkey Tail may support:
Deep immunity support

Induce the growth or activity of beneficial microorganisms
How to Use:
Shake before use. Squeeze top twice to get 1ml of tincture. Take 4ml twice a day. Consume with water, in coffee, tea, smoothies, elixirs, milks, or as advised by your healthcare practitioner. Keep out of reach of children. Store out of direct sunlight.
If you are pregnant or breastfeeding, consult a health care practitioner prior to use. If symptoms persist or worsen, consult a health care practitioner.
Known Adverse Reactions:
Hypersensitivity/allergy can occur; in which case, discontinue use.
non-GMO 
vegan 
made in Canada