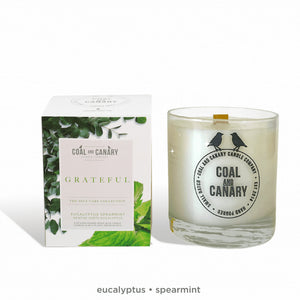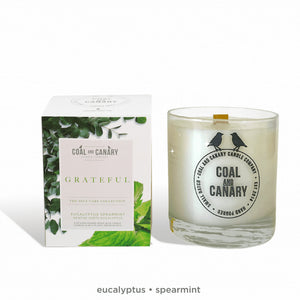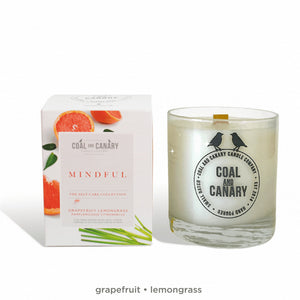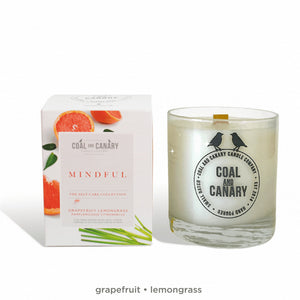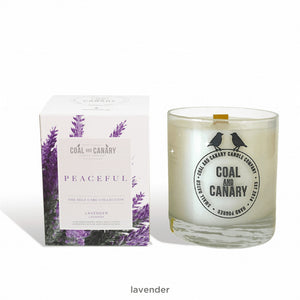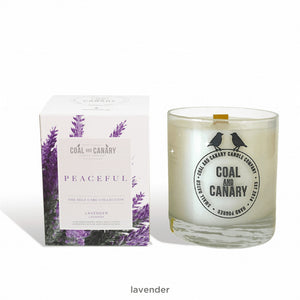 On Sale
Coal and Canary Candles
Choose from our stocked collection of Coal and Canary candles!  
 
Grateful
Set your intentions for the day while burning Grateful. With scent notes of eucalyptus and spearmint, this candle is perfect for awakening your senses. Recite your daily affirmations! What are you grateful for?

Peaceful
Sit back and relax while burning Peaceful. With the tranquil scent of lavender, this candle will help summon your inner peace. Take a bubble bath! What makes you feel peaceful?

Mindful
Take time from your stressful day to practice awareness and become centered while burning Mindful. Exercise your breath control while taking in the scent notes of grapefruit and lemongrass. How do you practice mindfulness?

These candles are all 8 oz and burn for approximately 50 hours.