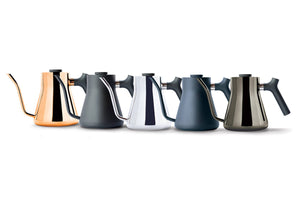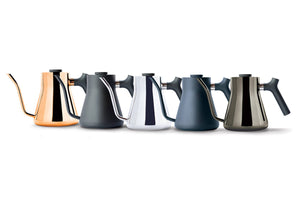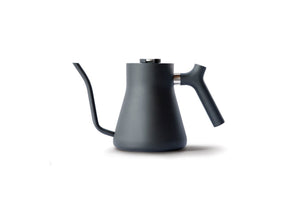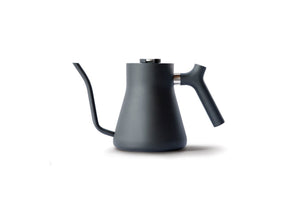 On Sale
Fellow Stagg Pour-Over Kettle
1.0L Capacity
Brew-Range Thermometer: The red range highlights optimal brew temperature between 195 and 205 degrees Fahrenheit.
Precision Pour Spout: A slow and steady pour wins the race. Stagg's spout is designed for the optimal pour-over flow rate.
Counterbalanced Handle: Back that mass up. Stagg's weighted handle shifts the center of mass closer to your hand for an easier pour.
304 18/8 Stainless steel: High-grade stainless steel for the best build quality. Comes in matte black and polished steel to intimidate your other kitchenware.