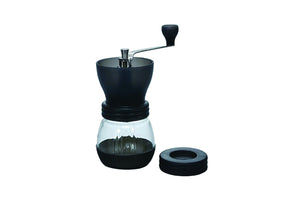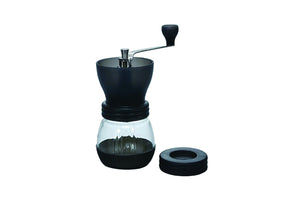 On Sale
Skerton Plus Coffee Grinder
The Hario Skerton hand coffee grinder has ceramic burrs for longevity and a precise grind. Far superior to steel grinder burrs. It also includes a silicon lid for the top chamber so the beans don't scatter around your kitchen.
Hario Skerton grinder is adjustable, very durable and looks good too. Freshly roasted ground coffee is the most important aspect of any manual brewing set-up so grind it properly with Skerton grinder from Hario.
Set it to coarser grind for cold brew or to finer grind for espresso with ease.
Dishwasher Safe.