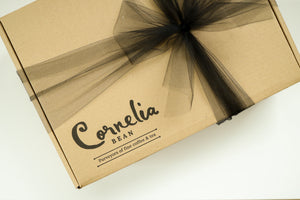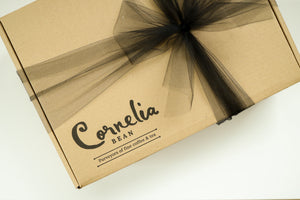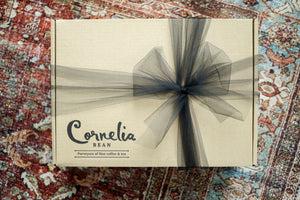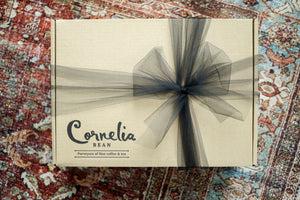 On Sale
Luxury Gift Boxes
Treat your loved ones to one of our new luxury gift boxes! We have carefully curated each one to suit the Tea-lover, Coffee Connoisseur or lover of all things Cornelia.
Host Luxury Box:
We are excited to announce our Host Box to give or to keep! This gift box includes everything you need to host a quick get together with friends and family! This box comes with a bag of Private Reserve coffee, three spectacular teas, John Russell Honey to sweeten up your cup, a Decadence chocolate bar, and Callebaut Hot Chocolate to serve guests.
Tea Lover Luxury Gift Box: A tastefully hand selected trio of our favourite teas, The Wall Cup 440ml, a Decadence chocolate bar, and a box of milk chocolate Fractals.
Coffee Connoisseur Luxury Gift Box:  Here is a sample of the exciting items you can expect! 2 lbs of our Premium House Blend coffees, a Decadence chocolate bar, Chocolate covered espresso beans, and a box of dark chocolate Fractals.
Cornelia's Pick Luxury Gift Box:
Cornelia Bean's brand new collaborative candle, "417", two of our premium house roasted coffees (Private Reserve and Cornelia Bean Kona), trio of tastefully selected teas, The Wall Cup 310ml *, in-house blended Callebaut Hot Chocolate mix, Decadence Chocolate Bar, and Callebaut chocolate covered espresso beans.
*Coffees come WHOLE BEAN, unless otherwise specified in order notes.
*Wall Cup 310ml TM

Have a special project? Send us an email to info@corneliabean.com and we are happy to customize one of our Luxury Gift Boxes to fit you to a tea.